Welcome to Techtober (Tech October), After a month-long delay due to the COVID-19 outbreak, Apple finally announced its latest family of iPhones. Where we have witnessed new releases from all major brands but today we focus on the new iPhone 12 series. Being a leap Year Apple has come up with 4 models namely:
iPhone 12 mini
iPhone 12
iPhone 12 Pro
iPhone 12 Pro Max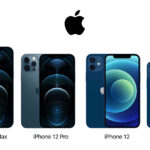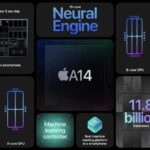 All four iPhone 12 models come with an A14 Bionic processor( This is a 64-bit ARM-based System on a Chip). Which is the first chip in the smartphone industry built on a 5-nanometer process).
According to Apple, the A14 CPU performs 40% faster than the A12 and 12% faster than the A13 chip.
It comes with a new 16-core Neural Engine that's 80% faster than the previous generation's Neural Engine as well as 70% faster machine learning accelerators.
The iPhone 12 also comes with updated cameras, too, which has better computational photography and a 7-element lens(The iPhone 12 Pro and iPhone 12 Pro Max deliver a more powerful camera system with better optical zoom, a stainless steel design, and a LiDAR sensor for faster autofocus).
There's an f/2.4 Ultra-Wide camera and a Wide camera that has a new f/1.6 aperture that lets in 27 percent more light for better performance in low-light conditions along with 2x optical zoom and 5x digital zoom.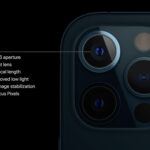 The iPhone 12 models can capture 30fps HDR video with Dolby Vision, enabling cinema-grade videos to be captured, edited, and hared right on the iPhone.There is also Dolby Vision selfie videos using the TrueDepth camera.
The A14 chip in the iPhone 12 and 12 mini includes a faster and more powerful Image Signal Processor that enables new camera functionality.
Night Mode for Ultra Wide – Night mode in the new iPhone 12 models works with both the Wide and Ultra-Wide lenses so you can get nighttime wide-angle shots.
Deep Fusion – Deep Fusion now works with the Ultra Wide and Wide lenses to bring improvements to color and texture in mid to low-light scenes. With Deep Fusion, multiple exposures are analyzed on a pixel level to bring out detail in all objects in the image.
Smart HDR 3 – Refines highlights, shadows, white balance, and contours for the most natural color and lighting in any scene. Smart HDR comes into play when there are differences in lighting, such as when photographing a scene with a lot of sky.
HDR 3 Scene Recognition – Scene Recognition lets the camera recognize everyday scenes and adjust different parts of the photo accordingly for more true-to-life images. The iPhone can distinguish buildings and sky, snowy mountains and clouds, food on a plate, and more, optimizing the scene to make it look as close to real life as possible.
Faster processing – The iPhone 12 models have faster image processing thanks to the A14 chip.
iPhone 12, 12 Mini, 12 Pro &12 Pro Max Specs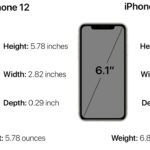 Apple has reduced the display borders on the iPhone 12 while still using a 6.1-inch screen. The handset is 11% thinner, 15% smaller, and 16% lighter.
The Super Retina XDR display has twice as many pixels as iPhone 11, and the panel is rated to hit a peak 1,200 nits of brightness.
According to Apple, the iPhone 12's glass is the toughest in the market. Ceramic Shield technology, co-developed with Gorilla Glass, offers 4x better drop performance.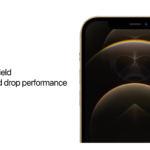 Apple's iPhone 12 models are the first iPhones to support 5G networks, and are compatible with both mmWave and Sub-6GHz 5G, which are the two types of 5G.
The iPhone 12 models use Qualcomm's X55 modem, but Apple created custom antennas and radio components to enhance connectivity, and through software optimization, Apple claims apps will be able to benefit from 5G without using additional power or impacting battery life
Wi-Fi, Bluetooth, and U1 Chip
The iPhone 12 and 12 mini support Wi-Fi 6 and Bluetooth 5.0,there is camera improvements in the new iPhone 12 models compared to the iPhone 11.
The iPhone 12 models include the same Apple-designed U1 chip that was first introduced in the iPhone 11 lineup. The U1 chip enables Ultra Wideband technology for improved spatial awareness, allowing the iPhone 12 models to precisely locate other U1-equipped Apple devices.
As for Bluetooth and Wi-Fi, the iPhone 12 models support Bluetooth 5.0 and Wi-Fi 6, the newest and fastest Wi-Fi protocol.