The Apple Watch Series 6, released in September 2020, 6th iteration of the Apple Watch that was first launched in 2015. Apple Watch has become the most used Smart Watch taking half of the market and this is attributed to smooth performance, velvety haptics, and trouble-free setup. While the smartwatch market is still just getting started. Canalys expects only 150 million people, in total, will have smartwatches in 2020.
The most notable changes to the Apple Watch Series 6 include:
blood oxygen tracking
a faster processor
a new 2.5x brighter always-on display.
New colors include PRODUCT(RED), Blue, Gold, and Graphite.
Apple's new Apple Watch band called the Solo Loop and Braided Solo Loop debuted as well.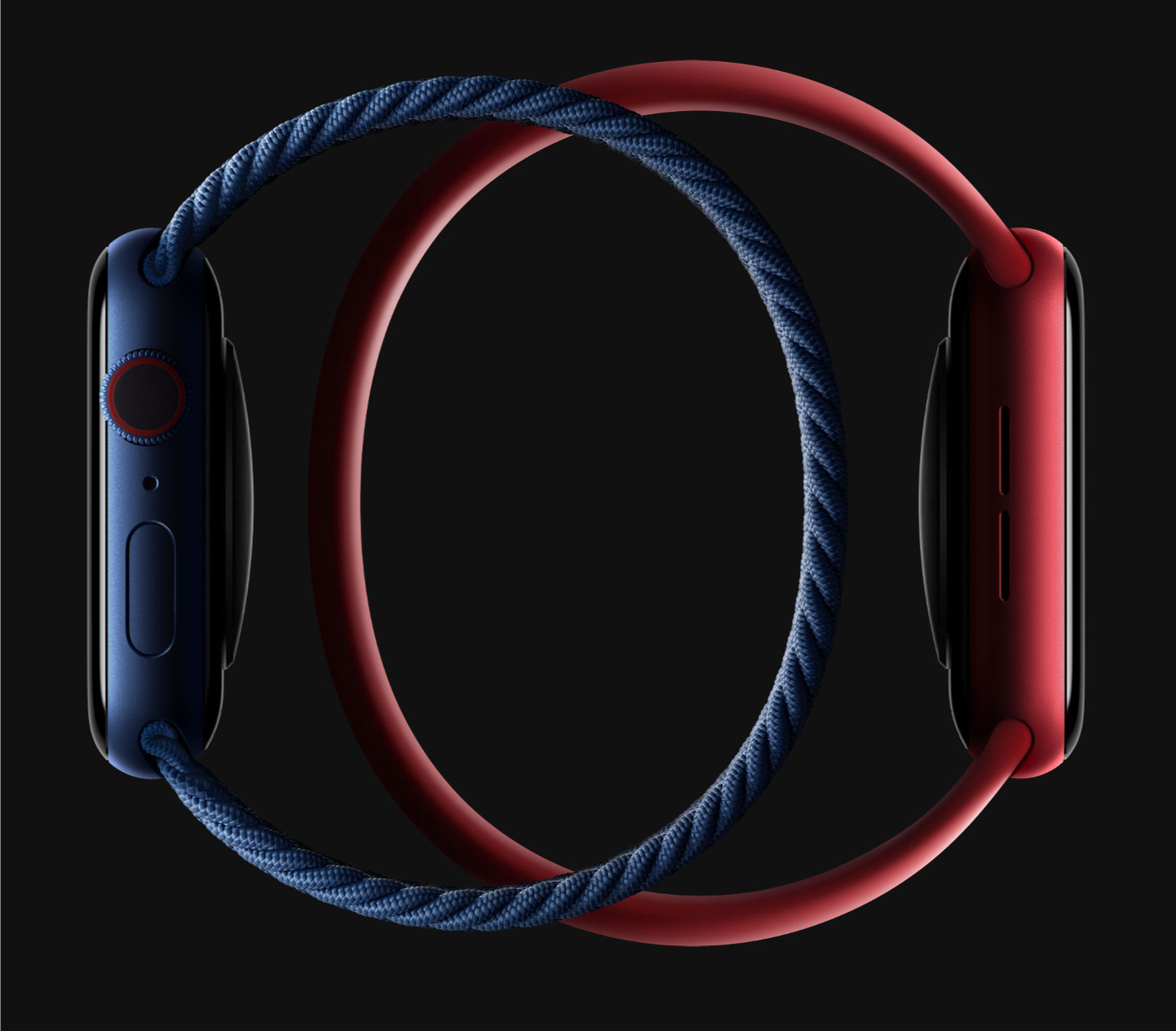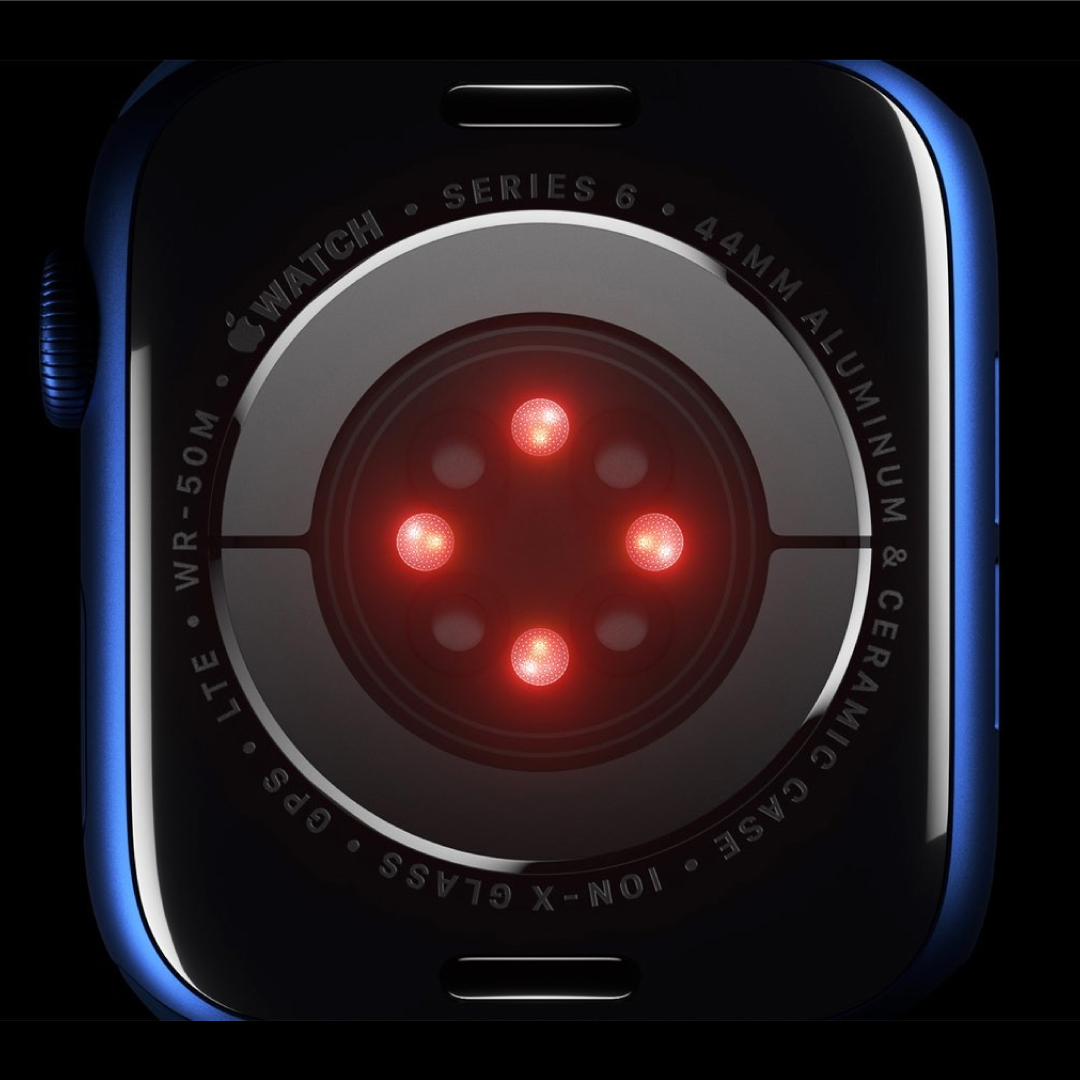 Blood oxygen monitoring is enabled through four groups of red, green, and infrared LEDs along with four photodiodes on the back of the Apple Watch, all of which measure the light reflected back from blood. A custom made algorithm that is included in the new Blood Oxygen app has the ability to measure blood oxygen between 70 and 100 percent.
When you prefer to demand testing it's available through the app, the watch also occasionally takes background measurements when a person is inactive, including during sleep. Data is available in the Health app which includes other features like Calories burn, stand time, Exercise tracking among others.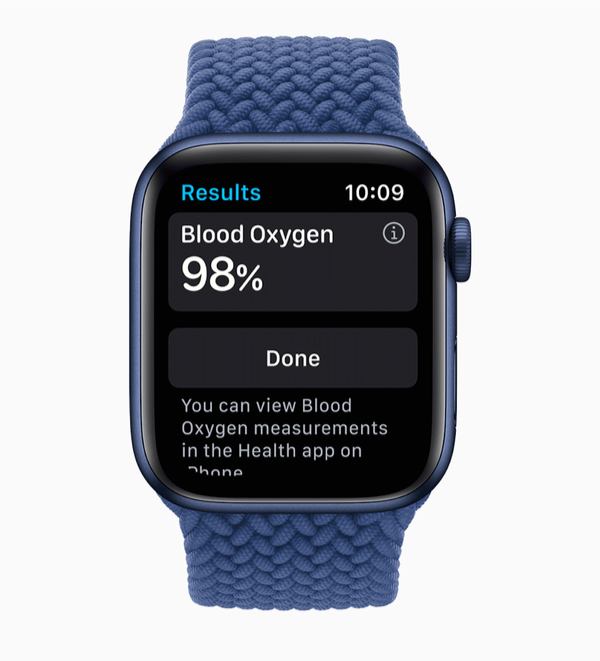 As with any device, the biggest complaint about the Apple Watch has been the battery life which Apple always promises of 18hrs of on time while other brands can even hold a charge for Days. This is compensated with great software that can stock as many Apps as possible. The Series 6 charges in 1.5 hours, versus 2.5 hours for earlier models.
Apple Watch now tracks your total time asleep and any time you wake up throughout the night. It can also tracks your heart rate and calories burn during sleep. Apple's Health app can tell you your average time in bed and average time asleep, and break your sleep trends down by week or by month.
The bad thing is even after the tracking the time It doesn't track sleep stages (light, deep, REM), it will also not give you a sleep score, neither doesn't attempt to help you understand whether your sleep was restorative or not based on your daily activity. The blood oxygen monitor also keeps track of SpO2 data overnight, but since it's not a Clinically validated sensor(which Apple has come out clean about) it can't alert you to any potential signs of sleep apnea. Hopefully, Apple will get this sensor validated in the future and we look forward to this actualizing.
Siri has recently been updated to include on-device dictation. It now dictates speech on the watch itself instead of sending the data to Apple servers first. This results in much shorter wait times after you ask a question.
Also, Google Maps is finally back on the Apple Watch!
The Series 6's real competition is from Apple itself. We've established that the new Apple Watch isn't a huge step up from the Series 5.Then there's the new Apple Watch SE, a slightly updated Series 4 from 2018. There's no always-on display or pulse oximeter, though it has most of the fitness tracking package and just about all the same smartwatch features as the Series 6
Water resistant50 meters1
Blood oxygen sensor(Blood Oxygen app)
Electrical heart sensor(ECG app)
Second-generation optical heart sensor
Ceramic and sapphire crystal back
Accelerometerup to 32 g-forces with fall detection
International emergency calling
                              Display
44mm368 by 448 pixels977 sq mm display area
40mm324 by 394 pixels759 sq mm display area
Always-On Retina LTPO OLED display1000 nits brightness
                               Chip
S6 SiP with 64-bit dual-core processor
                       Connectivity
Wi-Fi802.11b/g/n 2.4GHz and 5GHz
              Power
Built-in rechargeable lithium-ion batteryUp to 18 hours8
40mm
Height: 40mm
Width: 34mm
Depth: 10.4mm
44mm
Height: 44mm
Width: 38mm
Depth: 10.4mm
40mm
Aluminum: 30.5g
Stainless Steel: 39.7g
Titanium: 34.6g
44mm
Aluminum: 36.5g
Stainless Steel: 47.1g
Titanium: 41.3g
Apple Watch Series 6 have a water resistance rating of 50 meters under ISO standard 22810:2010. This means that they may be used for shallow-water activities like swimming in a pool or ocean. However, they should not be used for scuba diving, waterskiing, or other activities involving high-velocity water or submersion below shallow depth.
The Apple Watch Series 6 continues to be available in 40 and 44mm size options, and it has the same thinner, smaller case introduced in the Series 4 and the Always-On display introduced in the Series 5. In the Series 6, the Always-On display is brighter than Apple Watch Series 5 when outdoors.
You can now access Notification Center, control center, tap on Compilation when your wrist is down with the always-on Display
Apple Watch Series 6 is water resistant and supports Apple Pay purchases like prior models
Series 6 models feature a black ceramic and sapphire crystal backing and a Digital Crown with haptic feedback. The Digital Crown has built-in sensors for ECG readings.
The Series 6 has a U! Chip and ultra wide-band Antenna which enables short range wireless location to support new experiences like the Car Keys and Air-tags
The LTE models can operate without having a phone nearby (The LTE uses e-sim only on the Apple Watch which means its a widely limited feature considering the countries that support E-Sim)
Apple is continuing to sell Apple Watch Nike and Apple Watch Hermès models, with both featuring new band options. Nike models are available only in aluminum, while Hermès models come in stainless steel.