Whats New?
Since its showcase on WWDC 2020,Apple enthusiasts and users have been greatly anticipating its release. It gave the iPhone a whole new look with some of its new & improved features.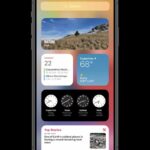 Widgets
The first feature you'll notice is the fact that widgets have finally come to iOS.
Since widgets first graced android phones back in 2008. Some iOS users were wondering when Apple would add the feature to the iPhones.
Users can add widgets to their home screens and customize them depending on their tastes.
App Library
The App Library is a feature coming in iOS 14 that acts as a central repository of all your apps. It's one of the features you may not notice unless you swipe left while on your home screen.
The App Library presents all your apps on one screen, automatically organizing them into pre-made folders. The two folders at the top are always Suggestions and Recently Added. After that, App Library distributes your app icons into folders like Social, Utilities, Entertainment, and so on that match App Store categories. till you reach the last page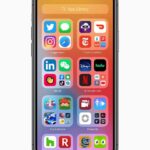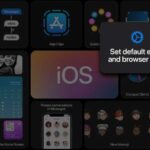 Defaults browsers and Email Apps
One of the most anticipated features I have been looking forward to. iOS 14 will now allow you to change your default email and browser apps. Yes, that's right you can use chrome as your default browser and Gmail as you default email app. I always found the default mail app a bit irritated will the red icon on the corner every time there's an email but now I can finally change that.
To change your default browser:
Go to Settings > use the search bar up top to find your browser. Alternatively, you can also scroll down and look for the browser in Settings.
On the next page, tap Default Browser App and set your preferred one as default.
Do note, If your preferred browser doesn't show this option, it's probably because the developers haven't added support for this feature yet. It may show up in a future update, but as of now Google Chrome

a

nd Microsoft Edge do support it.
To change your default mail app:
Go to Settings > use the search bar up top to find your email app. Alternatively, you can also scroll down and look for the app in Settings.
On the next page, tap Default Email App and set your preferred one as default.
Calls no longer take up the entire screen.
Sometimes it's the little things that make a huge difference. With the new call UI on iOS 14, calls no longer take up the entire screen. This came as a huge relief for people as you are longer forced to cancel what you were doing before just to accept the call.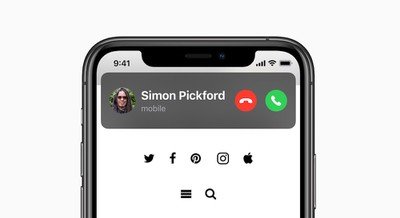 Picture in Picture
Its finally here , the new picture-in-picture feature that lets you keep your video content playing when you want to navigate the rest of your phone.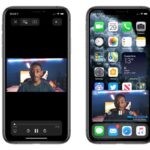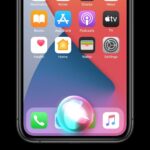 Siri used to be able to translate even before but the language support was limited, now with the new update, Siri can translate to over 65 languages.
Siri
One of the most unique I love about the iPhone is Siri and with the iOS 14 out Siri got a brand new, compact UI (user interface) design that no longer takes up the entire screen when called upon. Siri has also been improved in terms of performance and now know 20 times as many facts as it used to before. This means that Siri gives better responses or answers to the user.
Privacy
In this day and age, digital privacy has been one the most key issues that need to be addressed as technology progresses. With the iOS 14 updated Apple seeks to try address these issues to a certain degree.
Apps on iOS have to explicitly ask for your permission to use the camera and microphone, and from iOS 14 onwards, you'll also see an indicator dot in the top right of the screen when these functions are being used. Green means camera, orange means microphone.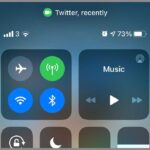 This should make it impossible for apps to make recordings without your knowledge. Even if you trust an app enough to give it access to the camera and the mic, it's still reassuring to know that you'll always get an indication when they're being used.
iOS 14 also includes a couple of new ways that you can give apps certain permissions, but only up to a point. The idea is that there are some apps you trust a bit more than others in terms of looking at your photos or tracking where you are.
If you open Settings in iOS 14 and then choose Privacy and Location Services, you can tap on an app to configure how it can access your phone's location: never, always, only when the app is open, or only when you give explicit permission. There's also a new Precise Location toggle switch, which you can turn off when you're fine if an app knows the general area you're in, but want to keep exact GPS coordinates hidden.
The ability to block cross-site tracking cookies in Safari isn't new in iOS 14; as before, you can find the option under Safari in Settings. Turning on Prevent Cross-Site Tracking makes it much harder for advertisers to link together your browsing activity across different websites.
What is new in iOS 14 is the Privacy Report page in Safari. This gives you more detail on exactly what effect the blocking has on your browsing. Tap the AA button in the top left corner of the browser window to see a report for the site you're currently on.
You can see the individual trackers in use on a particular page and check up on how many of these trackers Safari has blocked over the past month. You can't really interact with this report in any meaningful way, but it's helpful to have the information available
iMessages
The Messages app got amped with new features in the iOS 14 update. One of these is
**Pinned Conversations-**This new feature lets you pin the conversations you use the most at the top of the app so you don't have to keep scrolling down to find them. These conversations appear in circles at the top in the app. You can swipe a conversation to the right to pin it, or long-press and choose the Pin option. You can pin up to nine conversations
Better messages filtering – In iOS 13, you can filter messages from unknown senders by going to Settings > Messages and turning on Filter Unknown Senders. This will put iMessages received from people who aren't in your contacts into a separate tab and stops you from getting notifications from them. With iOS 14, Apple improves both the logic and the interface for this. With Filter Unknown Senders enabled, you will see a Filters selection in the upper left corner of the Messages screen. Tap that and you can switch between three views: All Messages, Known Senders, and Unknown Senders.
**Inline replies-**It can be hard to keep track of replies in group messages or to reply to a message that someone sent earlier in your conversation. In iOS 14, you can long-press on any message and choose "reply" to create an inline or "threaded" reply. It will show up as the most recent message as it normally would, but users on iOS 14 will see the original message as well, with a little bracket connecting it, and a list of how many replies are in the thread.
Emoji &Emoji search- While it's not specifically a Messages thing, the iPhone keyboard in iOS 14 adds a feature that will probably be used in Messages more than any other app: a search bar for the emoji picker. This also comes with a new set of emojis to brighten up your conversations.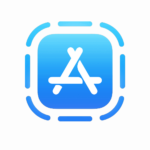 App Clips
Apple seeks to introduce a new feature on the iOS 14 update which allows users to quickly access and experience what an app has to offer without downloading it.This feature is called App Clips. Users will be able to start and finish an experience from an app in seconds, and when done, you can offer the opportunity to download the full app from the Appstore.
AirPods & AirPods
The AirPods and AirPods Pro were not left behind during the update. With iOS 14 allowing for seamless transfer, meaning you it can detect which device the user is using and automatically switching back and forth between with out any interaction from the user.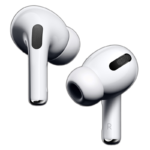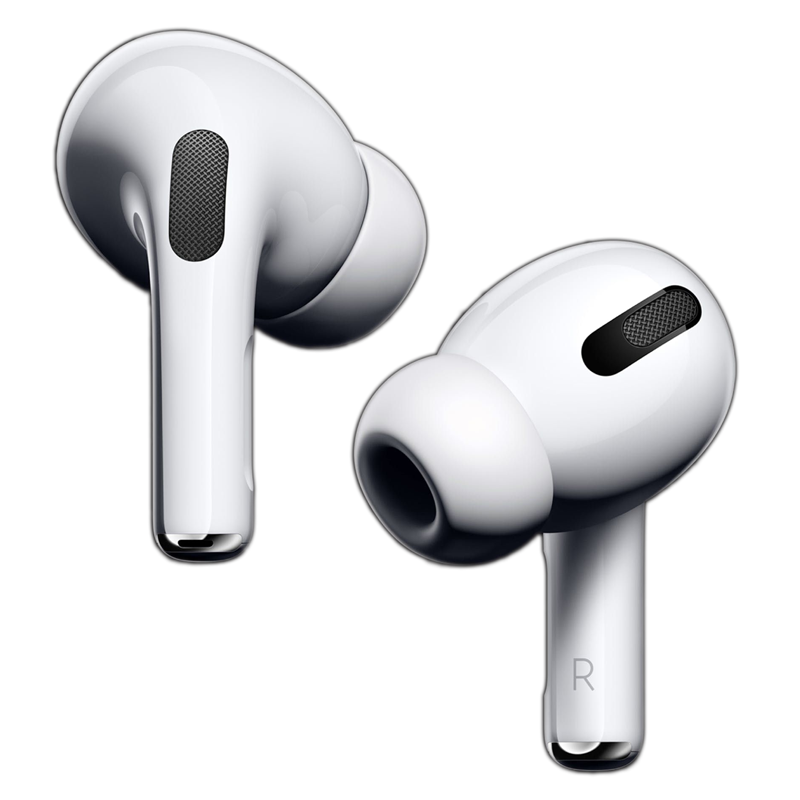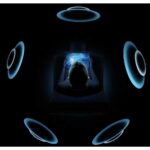 The AirPods have also been given a new feature called Spatial Audio. Which utilizes spatial head tracking features. This allows the users to experience a Cinematic surround sound system.
Accessibility
iOS 14 has only made the iPhone even more accessible, and the new tools benefit everyone, not just those that need them. These can be set up in the settings apps in accessibility.
Some of these Features include
Back tap Feature – you can setup tapping on the back of the iPhone to perform a functionality of your own choosing. (

accessibility>touch>Back tap

)
HeadPhone Accommodations – this allows to customize headphones to better suite your preferences . These feature however supports only Apple headphones(EarPods, AirPods 1 and 2 & AirPods Pro) and Beats headphones.(

accessibility>audio/visual>headphone accommodation

)
Current bugs
Like all major iOS updates, iOS 14 comes with a few, but very impactful bugs. Do keep in mind that these bugs may not be similar to every device and in some devices there may not be any bugs to speak of. in this case we will be talking about bugs that we have experience while using the new update.
Phone is overheating
buggy calculator
some time the torch/flashlight app doesn't work sometimes on iPhone 7
There may be a bit of lag on some iPhone devices and may freeze sometimes
battery drains faster
Airdrop issues. visibility of some devices is problem when sharing files using airdrop
Sometimes people aren't aren't able to reach you through calls,with the network provider claiming that the users phone is off.
These bugs maybe fixed with future updates so you can rest assured they won't be around for very long.
Thoughts?
What are some of your favorite features from the new update? Give your thoughts in the comment section.