AirPods Max being the first Apple over-ear headphones that Apple has designed came as a shock to most of the users though the rumors had been there. In December 2020 Apple released one of the more innovative headphones of all time.
Apple has created an excellent headset that is perfect for anyone who is looking to invest in themselves and their future career though they are very expensive headphones in the market compared to other brands like the Sony WH-1000XM4 and the Bose which had taken over the Noise-canceling in the market.
The AirPods max have been in development for the past 2 Years so the workmanship put in here by one of the most valued brands in the market is of no surprise. This product has made a huge impact on the world as it is their first-ever over-ear headphone which is manufactured by them.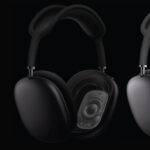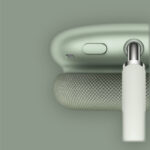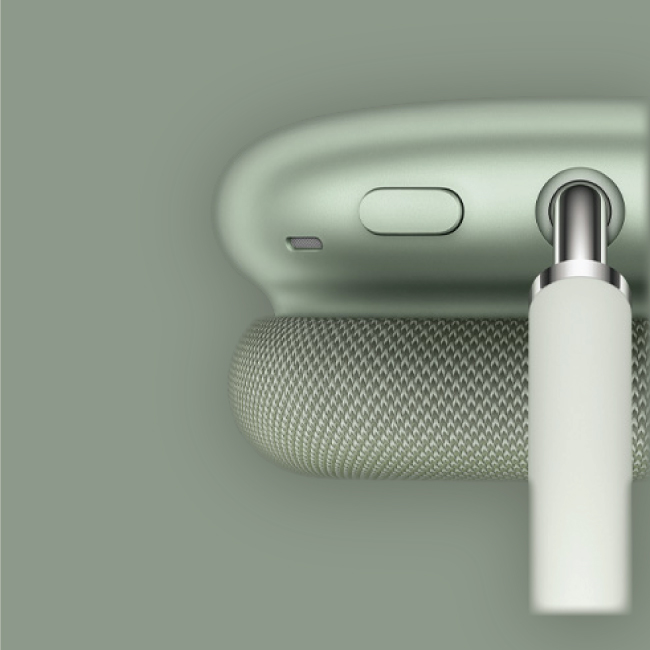 The build quality of the AirPods Max are very good and they are very comfortable to wear with memory foam in the ear cups.
The H1 CHIP inside the AirPods Max offer a very seamless and an integrated switching and device-pairing experience for iPhone, iPad, Mac, and Apple TV users.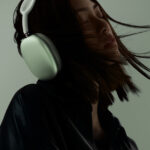 4 months in we had our first AirPods max in our store for use and we were just as shocked as everybody else who had the experience to have one. The Unboxing itself was just satisfying, immediately you will see the headphones which have oval-shaped ear cups with a U-shaped inverted knit mesh headband. The design of the headband allows it to distribute weight and reduce on-head pressure, plus it has adjustable arms to fit a range of head sizes.
[videopack id="3297″]https://applecenter.co.ke/wp-content/uploads/2021/07/Large-2-1.m4v[/videopack]
What you will note immediately is that these headphones have no Power button and you have to either put them in tangle-free charging or set them in the case and place it to charge them. The first time you will put these headphones on you will notice that the Ear Cushions fit perfectly on your ears but after some hours of using them, you must have had a little problem with this point as they got folded and are even closer to your ears.
One thing to note is that they are always on and need their Handbag like shaped casing to shut them off. Connecting them to your Apple device is no hustle you will follow the same steps just like other Apple audio devices.
it has 2 Modes of use noise-canceling Mode which uses Apple's H1 chip and the standard mode which is very gentle on the ears, the AirPods max is ideal for office use or you can always switch to the standard model for a softer sound. The ear cups are made up of leather-covered memory foam with a soft finish that feels great on the ear. The Max also have an ambient microphone which allows them to be used for phone calls.
The headphones even when in use don't overheat since they are made of some of the best materials which are eco-friendly, you will experience great music alongside the Ambient noise levels that will suggest to you what is going on around you. Your AirPods max is compatible with all Apple devices running iOS 12 or later and watchOS 5 or later.
There are buttons on the right ear cup, one for Noise-cancelling enabling and the other one is for Volume control which can sometimes get annoying when even trying to adjust the earphones to fit it tends to reduce or increase the volume. If you have seen the Apple watch side buttons that's exactly how the AirPods Max buttons look like. you will also note these headphones have no folding hinges.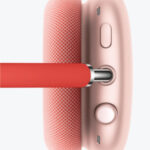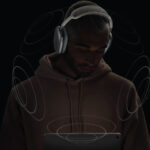 The Noise cancellation on this AirPod is great especially in the office and by taking them on a flight you will be able to hear the smallest details that you are missing normally.
The Apple AirPods are one of the best investments ever from the company and being one of its first smart headphones, it is now on the top competition for shooting itself into the market. The max are extremely good and this I would confess having used the latest sony model which had held the trophy until December 2020 I would say.
One thing we have noted is that the AirPods have some sort of built-in Microphone so you can use them for private phone calls without any hassle. The Noise Cancelling on this is good especially in the Office as it does not only completely cancel out noise but also offer great sound and clear calls. The downside is they are not water-resistant and being advertised mostly for outdoor activities which doesn't mean you can't come across some rainy weather.
Are these Headphones worth the price and Hype? Definitely Yes! Being in this industry for a long time I have come to understand there is no perfect product. The experience has been great and would any-day recommend them.