Apple has officially announced the new iPhone SE, a lower-cost iPhone that starts at $399 for the 64GB version. This new phone has a 4.7-inch screen, large bezels on the top and bottom and a home button with Touch ID. This a design that has been consistent since the iPhone 6 which makes the iPhone SE the fifth generation(in this series).
The 1st version of SE launched in March 2016 after the iPhone 6s. With top of the line specs and a good battery, Goode argued "The iPhone SE is not a tiny little engine of innovation, it is today's tech in yesterday's phone body."
The New iPhone SE is essentially an iPhone 8 with a better camera and processor, at a lower price tag. Regardless of the old design, this iPhone SE has Apple's A13 Bionic chip, which is what the latest iPhone 11 and 11 Pro models use.
The processor also lets the New iPhone SE have new camera features like the single 12-megapixel camera lens on the back (along with a flash).
With the A13 Bionic chip, the phone is said to have improved Smart HDR photography according to Apple. It also has a portrait mode with technology that Apple calls "monocular depth-sensing" which uses machine learning to detect depth and faces. Unfortunately, this will only work on people.
On the bottom edge of the iPhone SE, you'll find a Lightning connector for charging your device. As was widely expected, there's no 3.5 mm headphone jack, so you'll have to purchase an adapter if you want to use wired headphones.
The phone is IP67 dust and water-resistant, which means it'll be able to survive the odd splash of water or outing in the rain.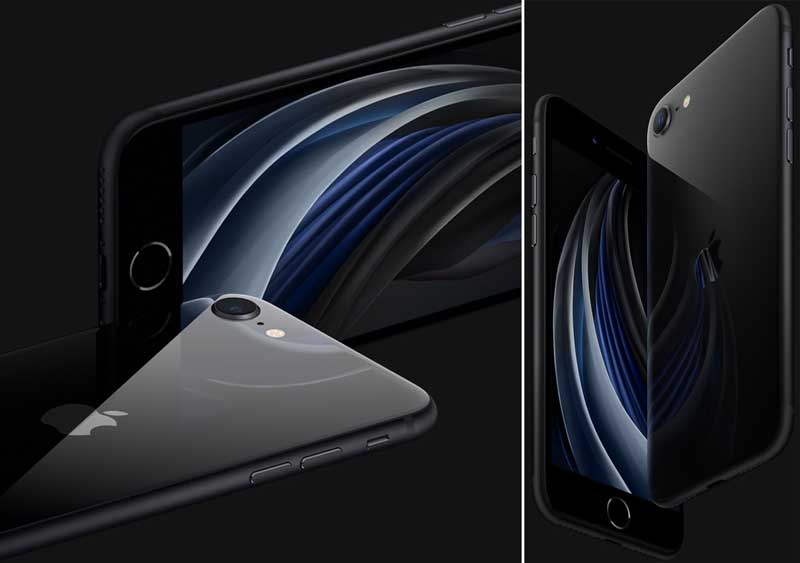 iPhone SE also features the familiar Home button designed with sapphire crystal to be durable and to protect the sensor. It also has a steel ring to detect the user's fingerprint for Touch ID. Using Touch ID is an easy, private and secure alternative to entering a passcode to unlock the iPhone, filling in passwords using iCloud Keychain, logging into apps, authorising App Store purchases, and making Apple Pay transactions.
Aside from all the specs, our independent thoughts will come after a full review of the device. We would want to see it in our store, have a look and answer the questions we have for ourselves:
Is this a replacement of the iPhone 8?

Do we expect a continuation of the SE series?

Is it a device that was thought about after pressure for the middle size gadgets(the 4.7 inches)?

Is it an introduction of Budget iPhones? (There has been pressure on Apple to introduce budget phones hence the 1st generation SE came back to apple clearance store since 2018)