Apple Watch Series 6
KSh50,000.00 – KSh55,000.00
Product Description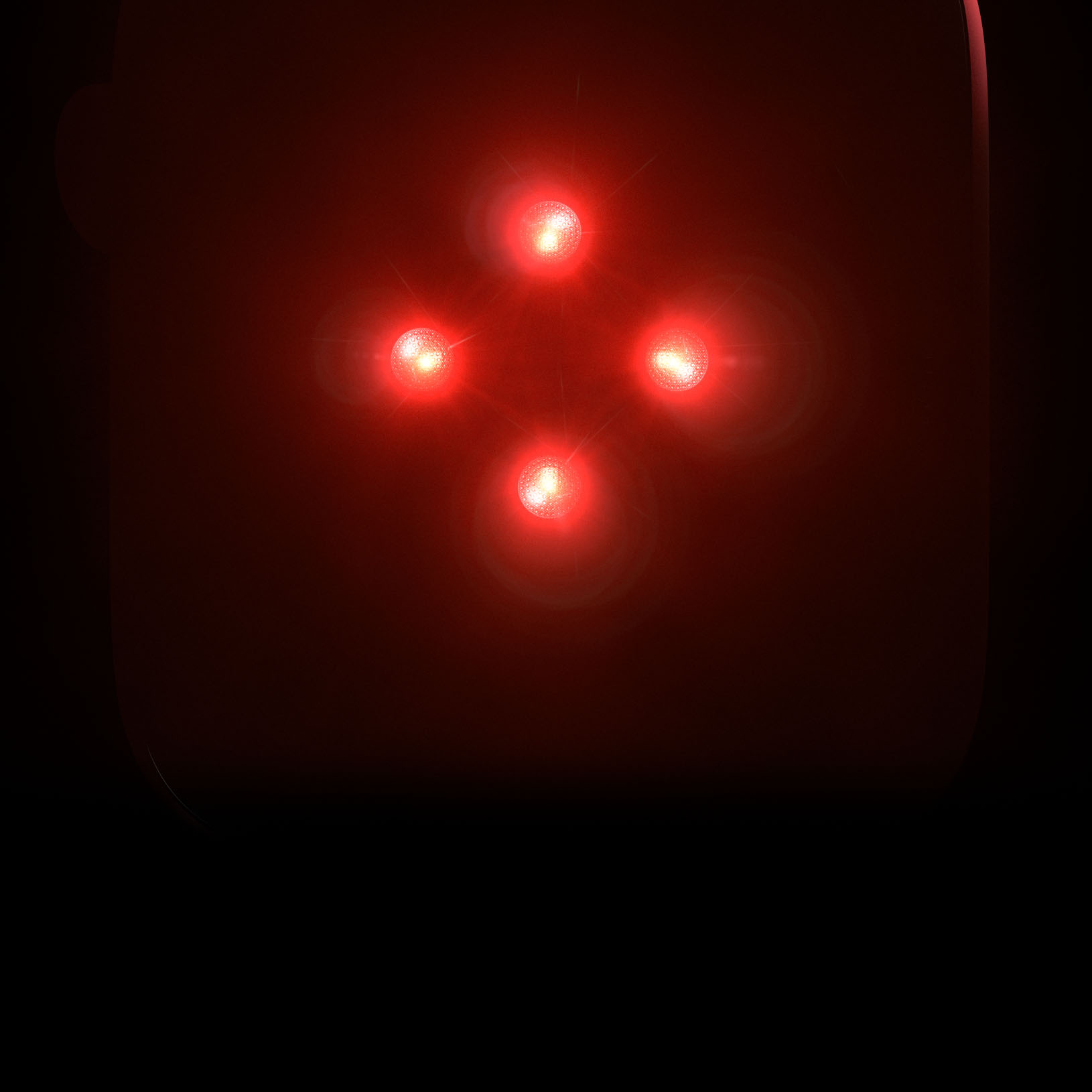 Measure your blood oxygen level with a revolutionary
sensor and app. Take an ECG anytime, anywhere. See your
fitness metrics at a glance with the enhanced Always-On
Retina display. With Apple Watch Series 6 on your wrist, a
healthier, more active, more connected life is within reach.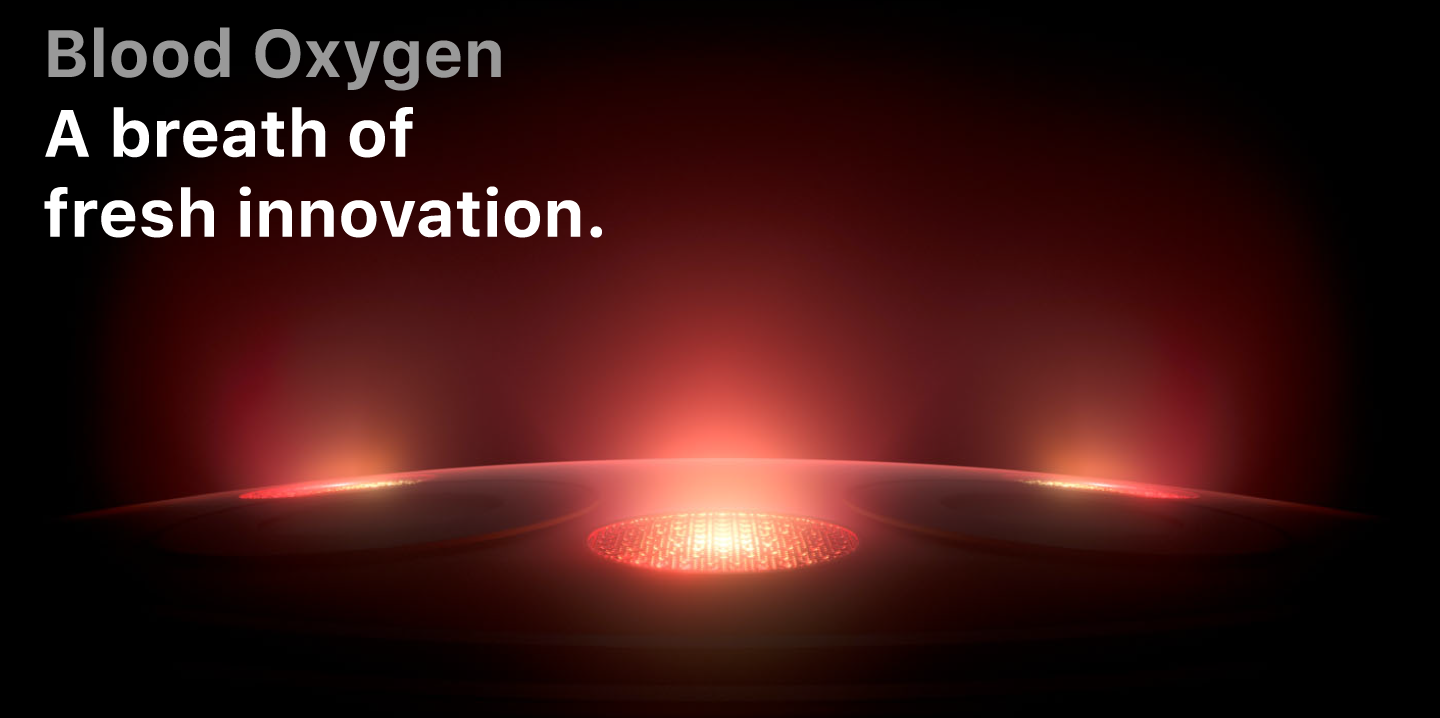 Your blood oxygen level is a key
indicator of your overall wellness. It
can help you understand how well
your body is absorbing oxygen, and
the amount of oxygen delivered to
your body. The remarkable sensor
and app in Apple Watch Series 6
allow you to take on-demand
readings of your blood oxygen as
well as background readings, day
and night.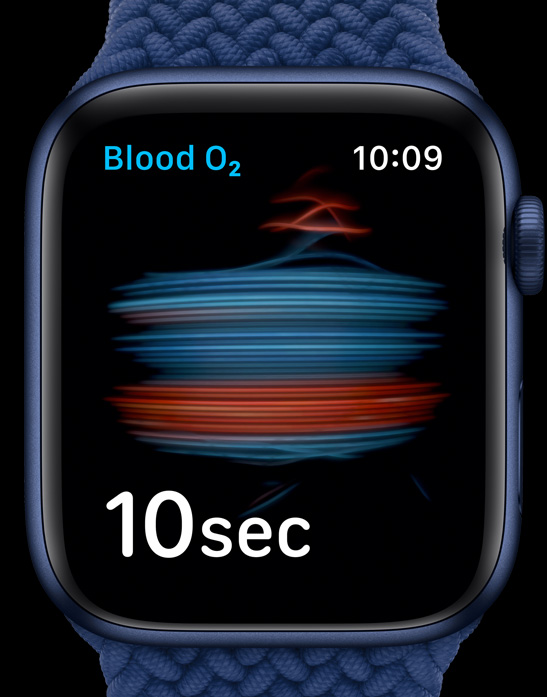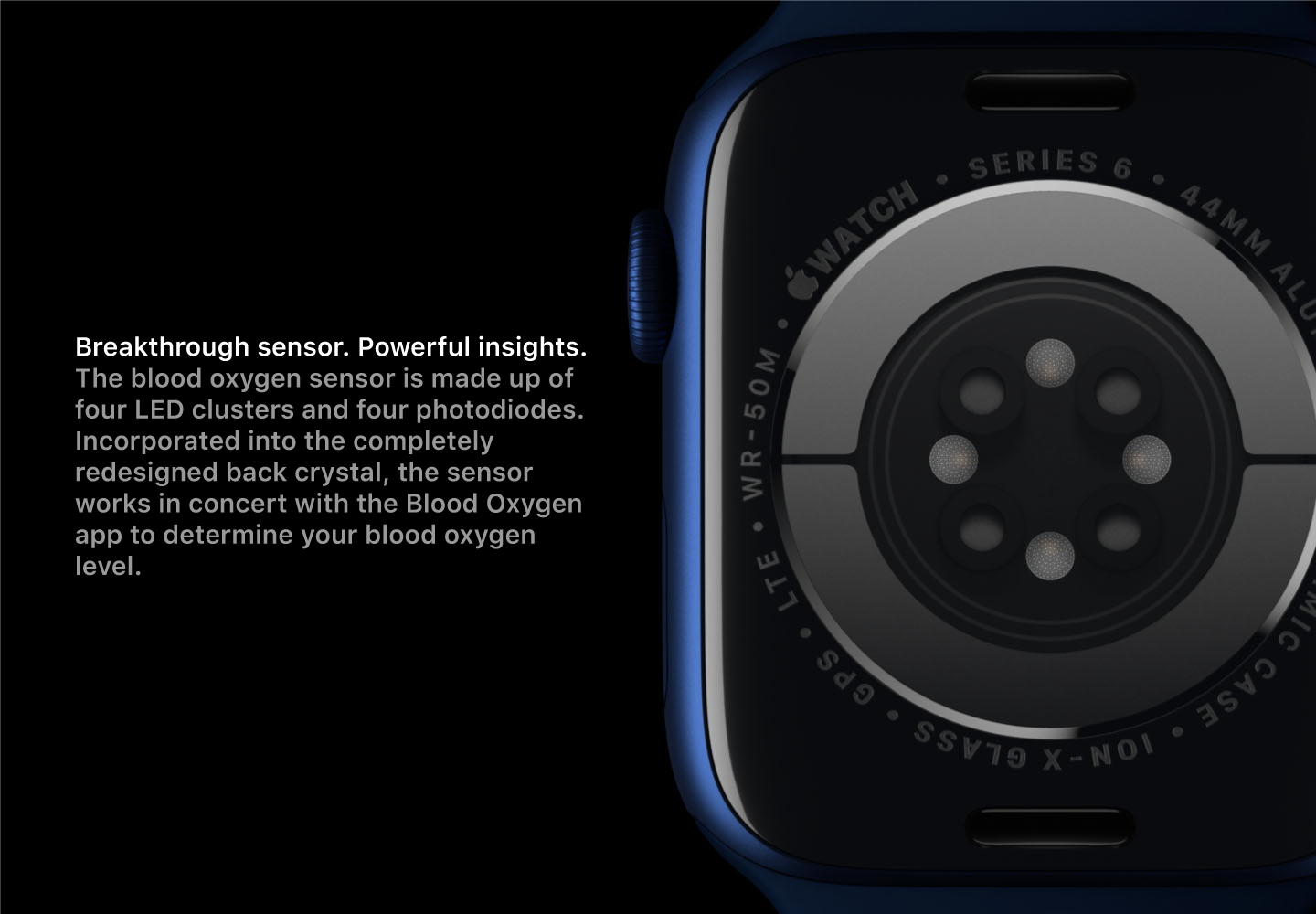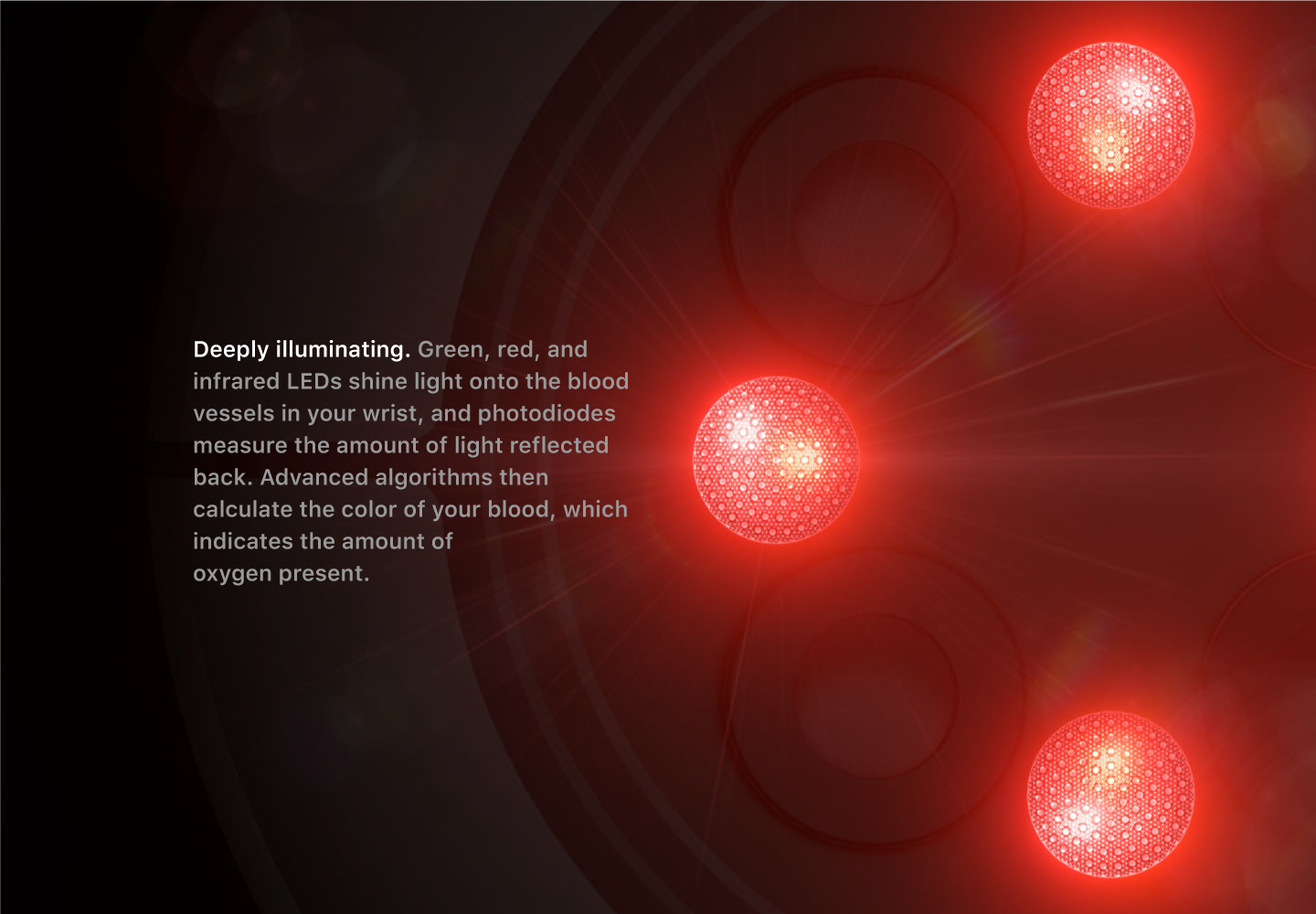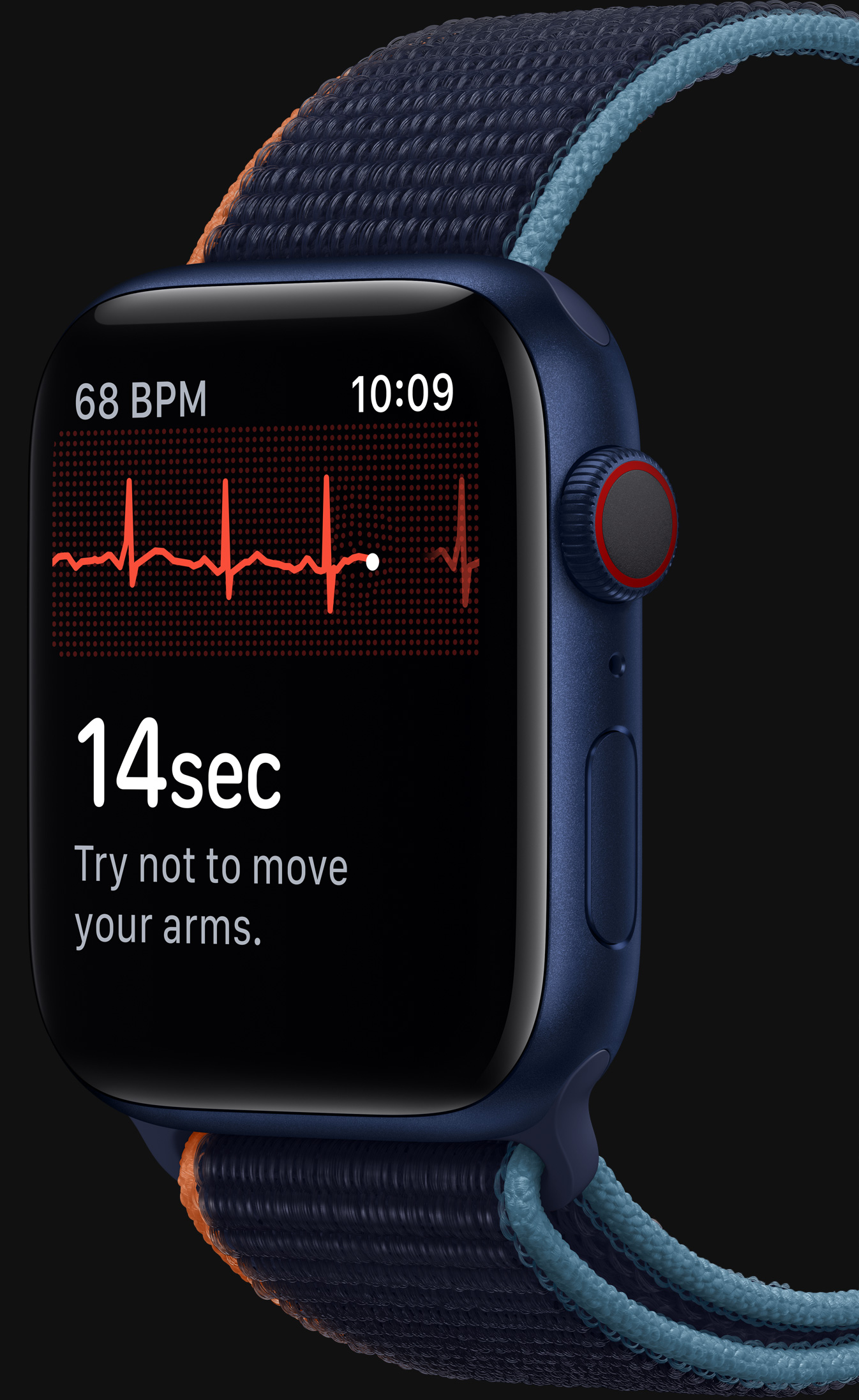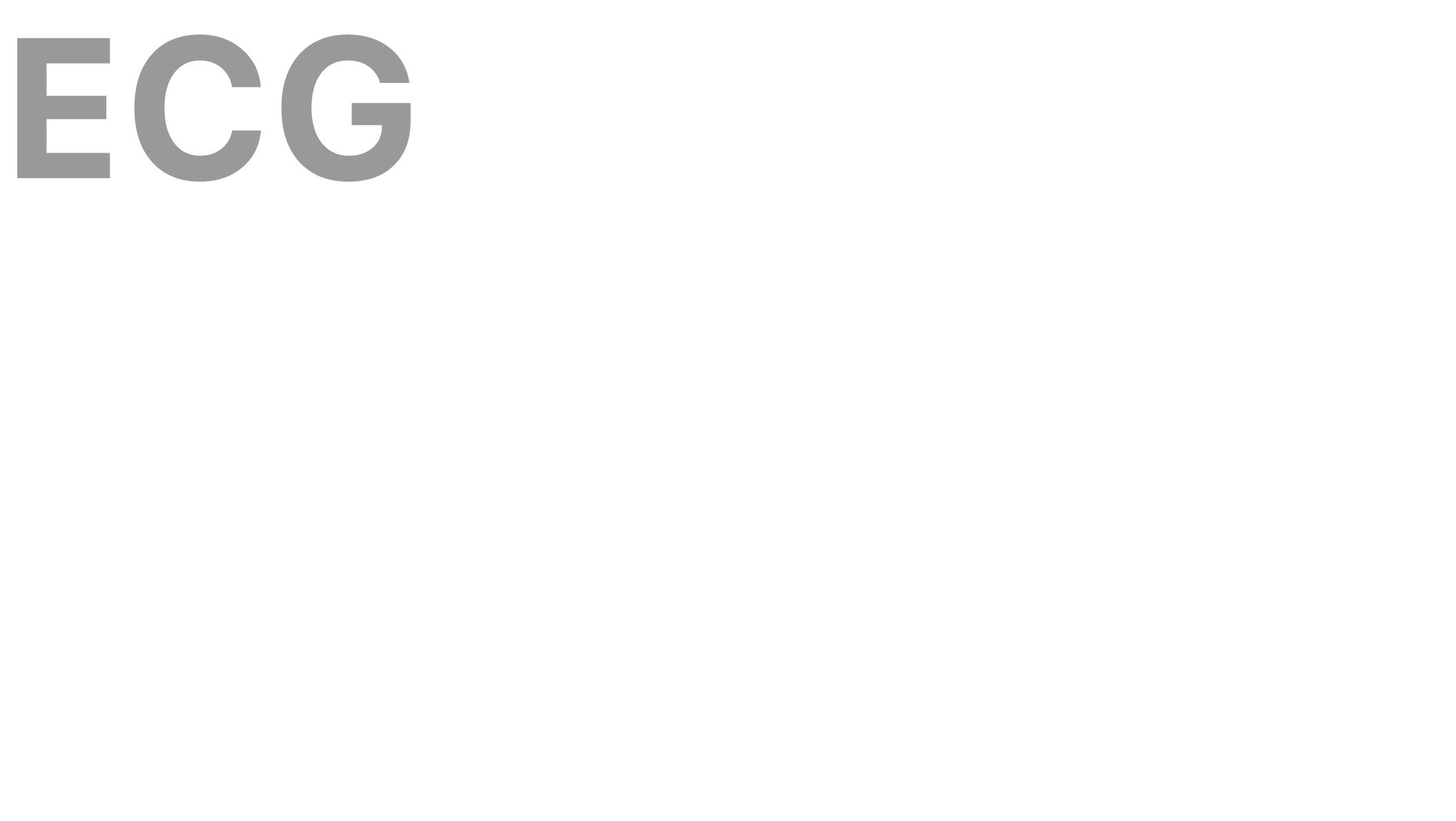 With the ECG app, Apple Watch Series 6 is
capable of generating an ECG similar to a
single-lead electrocardiogram. It's a momentous
achievement for a wearable device that can provide
critical data for doctors and peace of mind for you.
Your finger can tell you a lot about your heart.
Electrodes built into the Digital Crown and the back
crystal work together with the ECG app to read your
heart'selectrical signals. Simply touch the Digital
Crown to generatean ECG waveform in just 30
seconds. The ECG app can indicate whether your
heart rhythm shows signs of atrial fibrillation — a
serious form of irregular heart rhythm — or sinus
rhythm, which means your heart is beating in
a normal pattern.

Getting the right amount of sleep is important for good
health. The Sleep app helps you establish a regular bedtime
routine and keep track of your sleep trends night after night.
So you can set and achieve your personal sleep goals.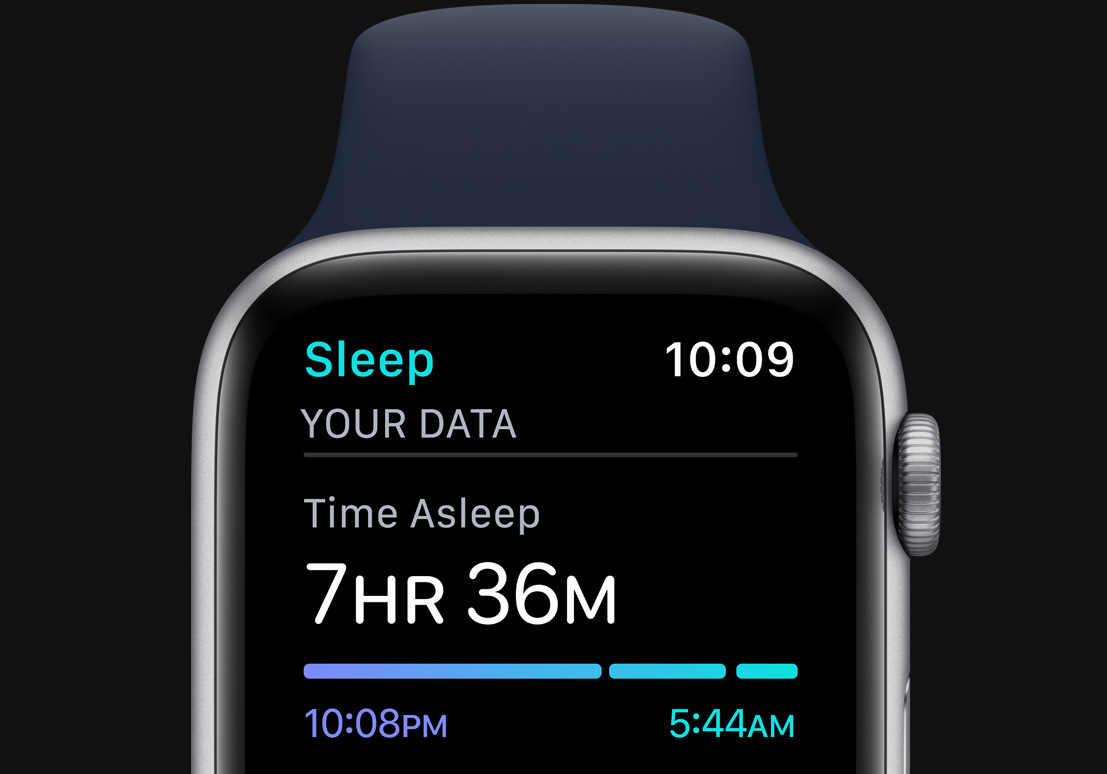 When it comes to staying fit, knowledge is power. Get inspiration
to keep moving and track your workout metrics more precisely
than ever — in the water, at the gym, or out on the road. Series 6
is Apple Watch at its best. To help you be your best.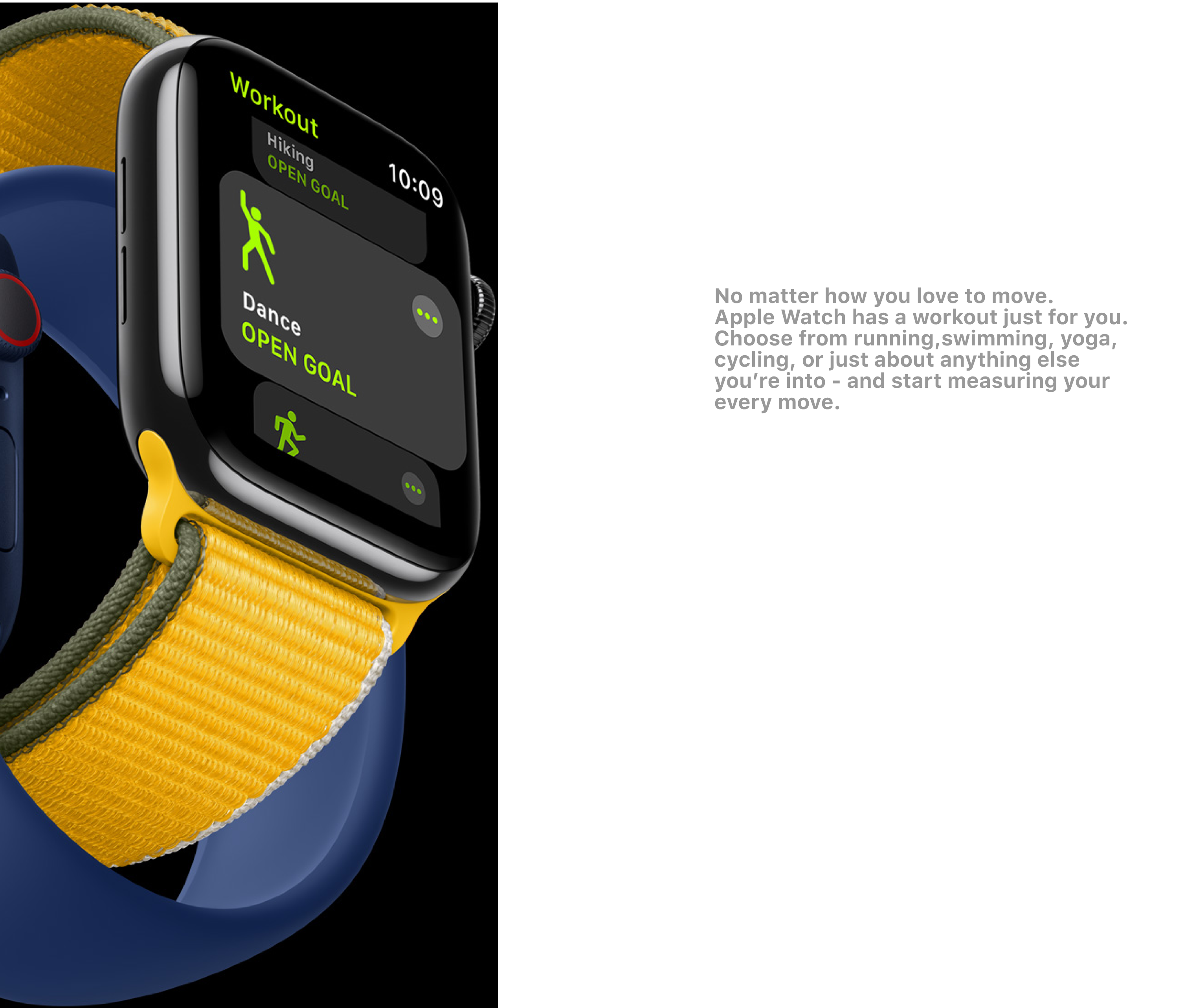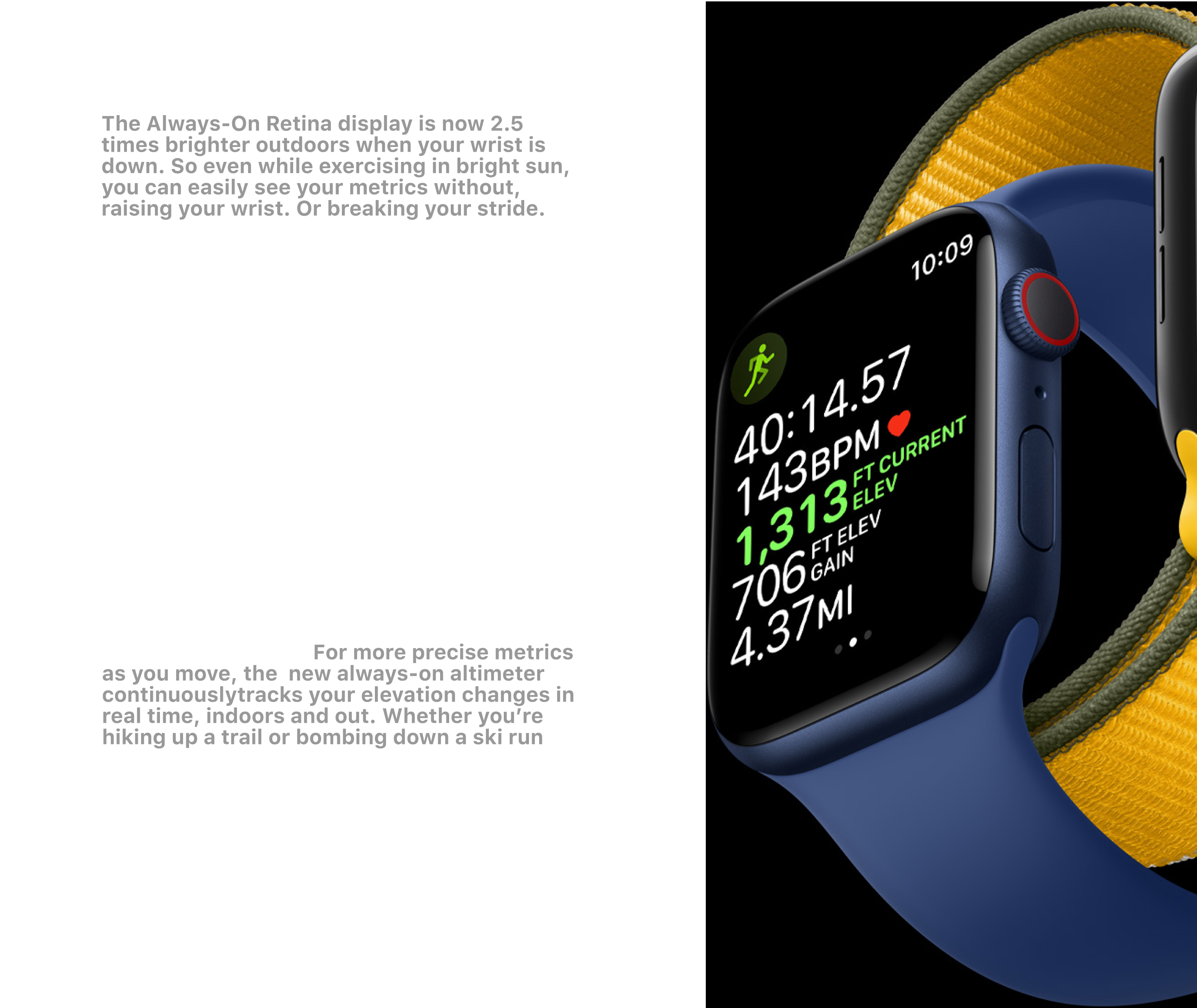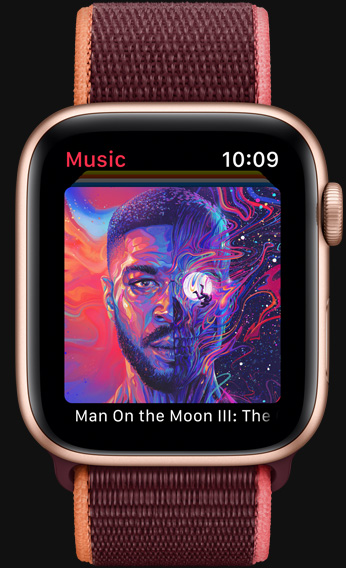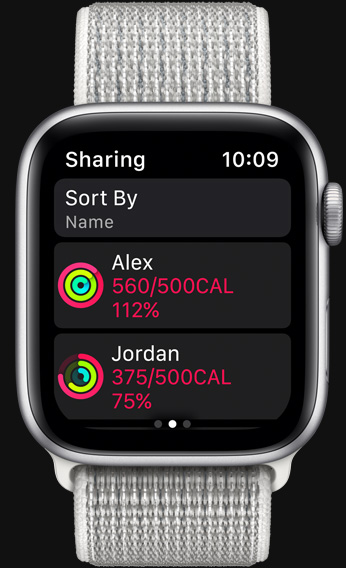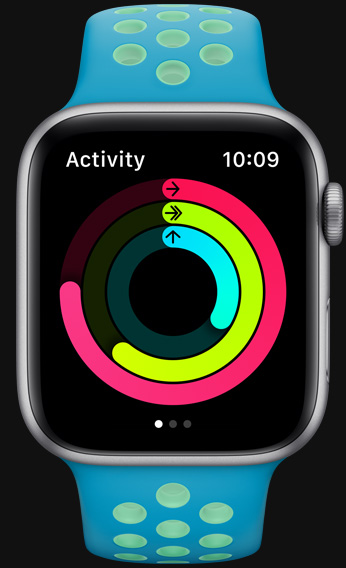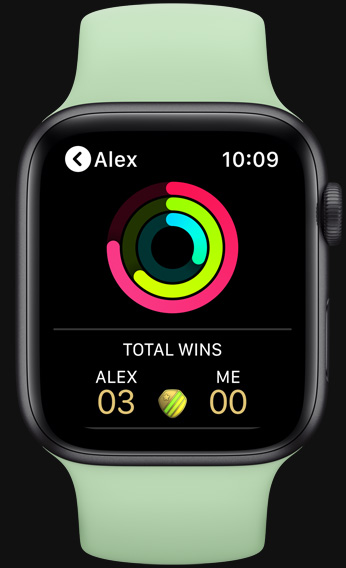 Music, Podcasts, and
Audiobooks. Listen to whatever
motivates you to move.
Including 75 million songs on
Apple Music.
Activity Rings. Stay motivated
to sit less, move more, and get
some exercise. Day after day.
Activity Sharing. Share your
Activity rings with friends and
family to encourage each other.
Competitions. Invite friends to
compete in a seven-day
Activity challenge.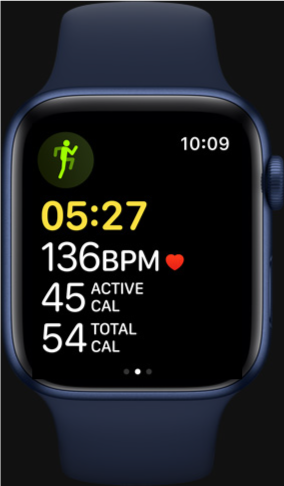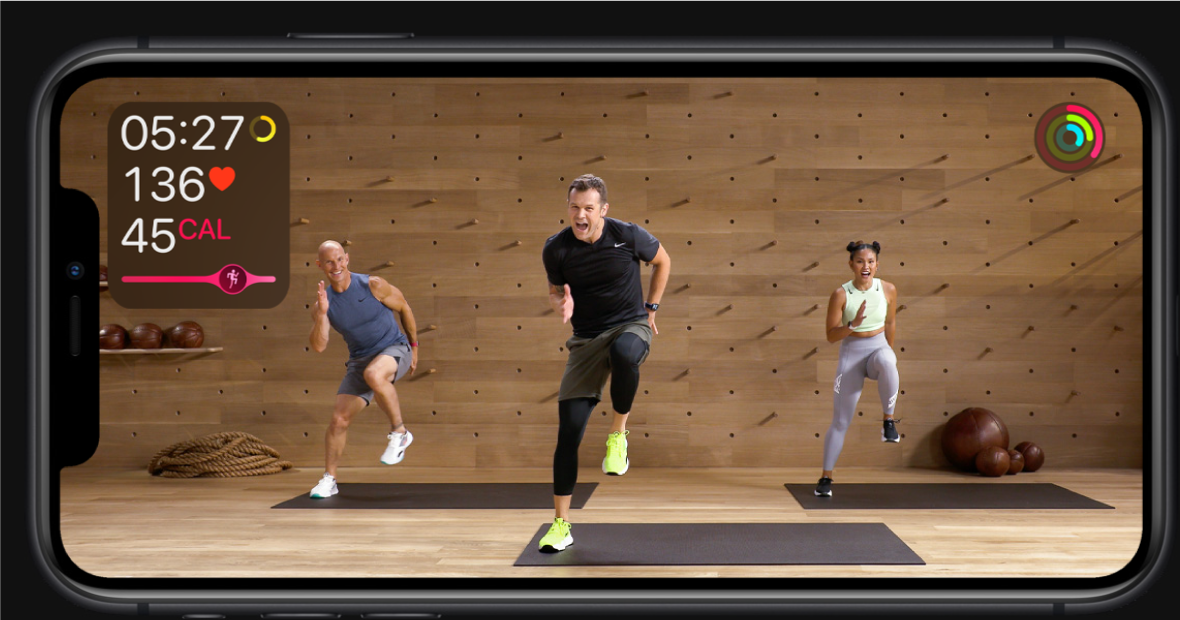 The Always-On Retina display is now
significantly brighter outdoors when
your wrist is down. So you can see all
the information on your watch face
more easily than ever — without having
to raise your wrist to wake your watch.
Always-on access. Swipe down for
Notification Center, swipe up for Control
Center, or tap complications in the
wrist‑down state. No need to wake your
watch for simple interactions when you're in a
meeting or otherwise occupied.

Choose from the most faces ever, then customize them to
match your mood, style, or favorite activity — for a face
that's as unique as your own.
There's a face for that. Now you can easily discover and share custom
faces for whoever you are and whatever you're into — with all the
information that matters most all in one place. Find your favorites on
the App Store, the web, or social media.

Apple Watch Series 6 keeps the people and things you care
about right there with you, no matter where life takes you. And
with available cellular, you can stay connected even when you
don't have your phone.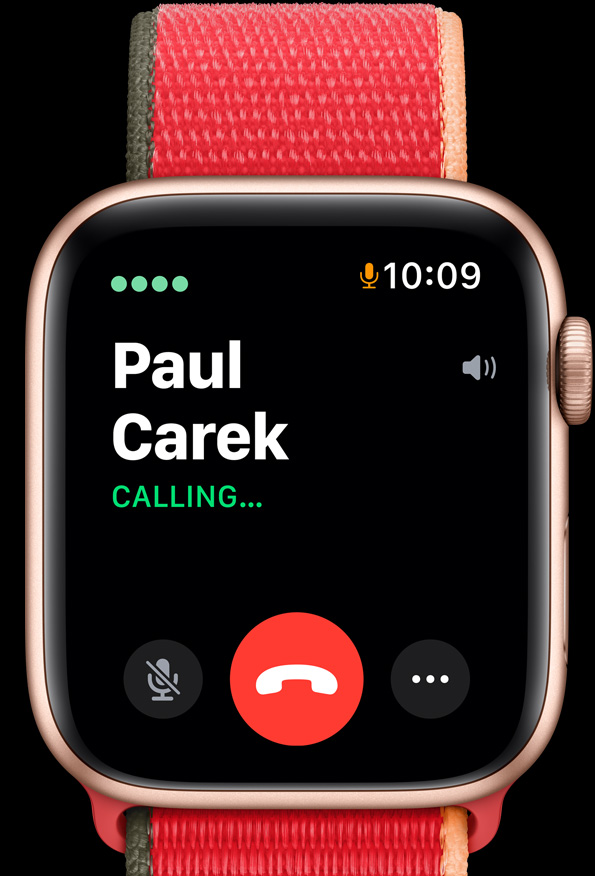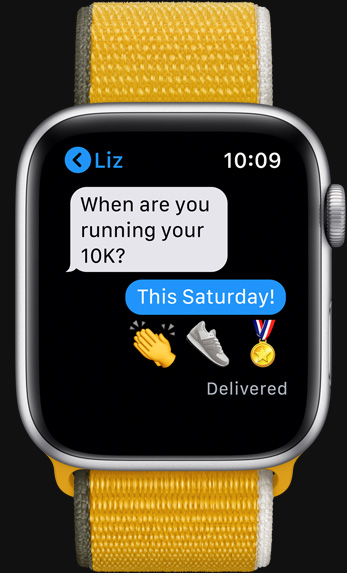 Apple Pay. Make
payments securely using
nothing but your watch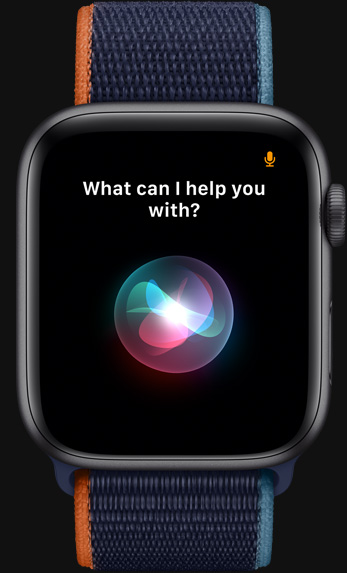 Maps. Get a tap on the
wrist telling you when to
turn. In the car, on your
bike, on foot, or on transit.
Phone and Messages.
Call and text right
from your wrist.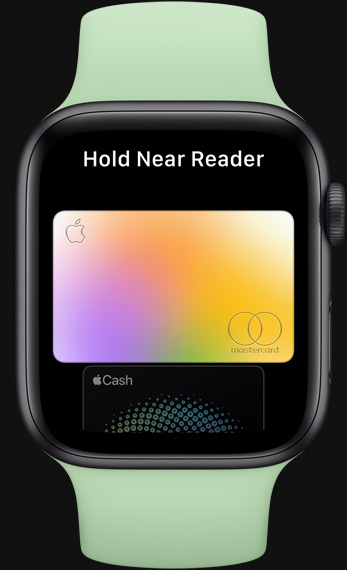 Siri. Get help with just
about anything, simply by
asking. Including
translations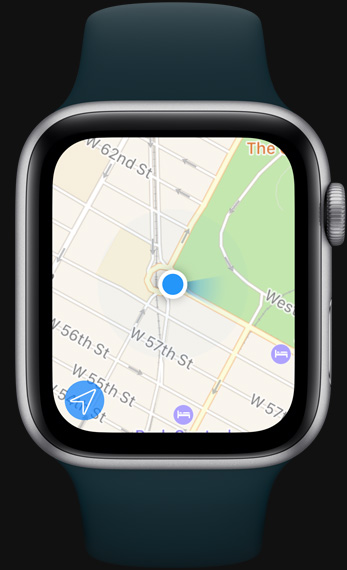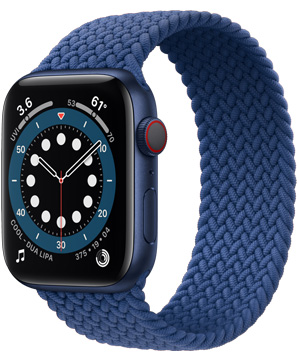 The most advanced Apple Watch
yet, with a blood oxygen sensor
and app, the ECG app, and the
Always-On Retina display.

Always-On Retina display
30% larger than Series 3

Water-resistant
Swimproof



High and low heart rate notifications
Irregular heart rhythm
notification

International
emergency calling


Available cellular
connectivity

Supports Family Setup
(GPS + Cellular models)
Connect family members
who don't have an iPhone


44mm
368 by 448 pixels
977 sq mm display area
40mm
324 by 394 pixels
759 sq mm display area
40mm
324 by 394 pixels
759 sq mm display area
40mm
324 by 394 pixels
759 sq mm display area
Always-On Retina LTPO OLED display
S6 SiP with 64-bit dual-core processor
Up to 20 percent faster than S5
Wi-Fi
802.11b/g/n 2.4GHz and 5GHz
Built-in rechargeable lithium-ion battery
Additional Information
| | |
| --- | --- |
| Version | GPS, CELLULAR |
| Size | 40mm, 44mm |
| Color | BLACK, Navy, RED |